Hi There! :)
It's 12 Dec, 12.55 Am.
Im taking a break from making my Buletin Ass-ignment.
I need to make around 8 page, and I just move to 3 page. Fiuh. Hope this gonna be done tommorow,
coz I need to send this assignment on Tuesday.
Bytheway, allow me to say,
Happy Birthday for my beloved friends, Christine & Loudia!
I know, 2 of my friends birthday today, I think they do it on purpose to make me bankrupt,
coz after them, I still have Elis Birthday (19 Dec) and Lenna Birthday (25 Dec). *Fiuh
I dont know why all my friends are born on December.. =_="
Here some picture of me and the Birthday Girls :)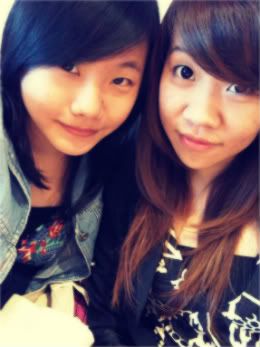 Me & Christine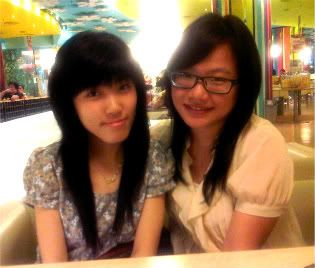 Me & Loudia
Yeaps, I dont have their photo together, coz Christine is my childhood friends, and Loudia is my college friends, so actually, they dont know each other yet.. :)
Anyway, Happy Birthday Dolls

♥

!
*L