19 June 2012
2.51 AM
Can't sleep so playing around with picture & XiuXiu (photo editing application)..
LOL..
Turn out quite nice la, so I post it here to share... xixixixi *evil grin*
TARAAAAAAAAAHHHH!!!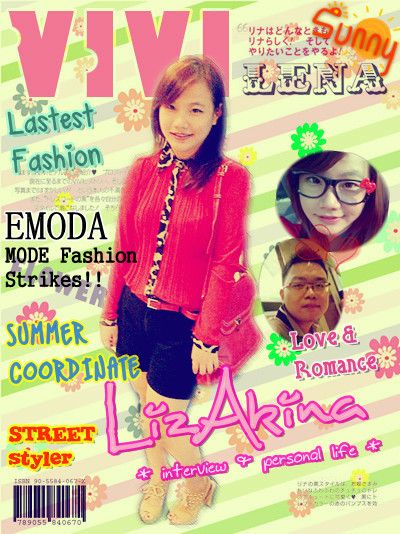 I've been feature in VIVI MAGAZINE!!
OMG Such an HONOUR!
CAN YOU BELIEVE IT??
I CAN'T!! Im still tearing up right now every time I remember it!!
SO LUCKY!!
.
.
.
.
.
.
Okay, Okay, I gotta stop acting here... LOLOL.
Such a pity act.. LOL..
Maybe later gonna post some fun editing photo again ;)
*L