Hi There! :)
It's 2 Feb, 11.58 PM Now.
So sorry for not updating this blog for a whole month!!
I always like this.. Promising to write blog more, but end up doing nothing..
*sigh*

I really need to change..
Anyway.. I have a lot of things to written about..

First, maybe some of my thought..
Well, just 10 days left before this long holidays end... and I must back to college!
:"( hwaaaaaa... >,..,< really lazy.. I also dont know why I keep getting lazy..
In my first term I really really having a good spirit to study well.. but as time goes by...
I feel so lazy.. ~_~!
So.. to change my lazy mood, I think Im going to change my look..
I'm gonna change my hair color, my hair style.. and maybe changing my style too..
I also gonna have my 23th B'day, so I think I must be look & act mature now...
I also gonna study alot about make up.. I already checked some blog about make up to learn.. :D

Hmm.. So.. I'll share some stories of my Bday friends on Dec that I havent told you about..
I already tell you guys about Christine & Loudia, who share same bday days..
Now, Im gonna introduce you to Elisye & Lenna.. Both are my besties, just like Christine.. :)
In this holiday Im not going out a lot with them.. Bcoz Elis have some stuff to do & Lenna
arent here in JKT, so we cant meet up.. But I already send her some present.. & Elis present
are gonna mixed with mine.. I'll tell you the story later XD..
Here's some picture of them... :D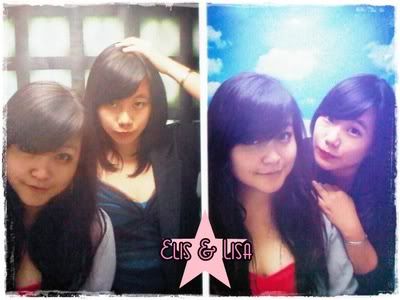 Elisye's Bday on 18 Dec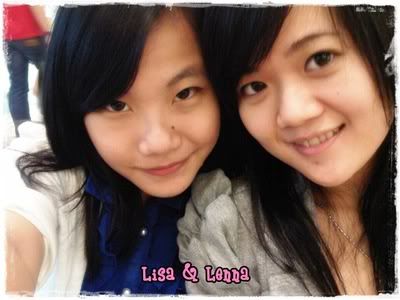 Lenna's Bday on 25 Dec (*yeaps, shes born on holy nite XD*)
Both of them are super nice friends.. I ♥ them so much.. :D
Forever friends, allrite? XD
& Wish you both Happy Birthday!, even its so late already.. hihihihi.. XD
*L