Hi There!
Still on 16 Mar, 2012 but now 10.53 Pm
Here Im gonna randomly post some stuff that I really...
Truly...
Madly....
DEEPLY..
WANT!! T_________T
please. make me a billionaire.. T3T
1# Jeffrey Campbell Lita in Black
I really really love Jeffrey Campbell shoes, especially
Lita.. I already have white with laces one..
(not JC brand but the model are same)
So I want this plain black one too..
this plain black boots could match any kind of ur clothes
and just that, u looks effortlessly stylish!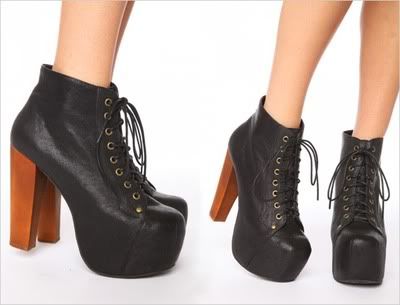 2# Jeffrey Campbell Spiked Lita

I REALLY WANT THIS SHOES!
More than the plain black one.
I even think to buy the real JC shoes only for this model..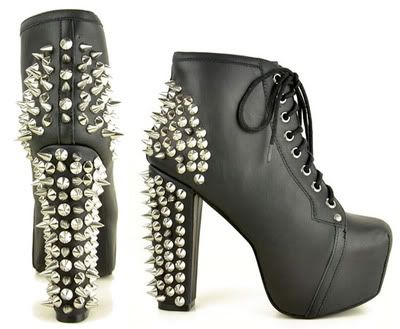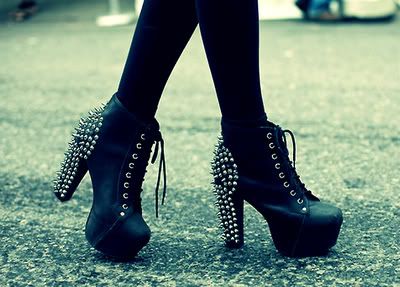 someone buy it for me please? *puppyeyes*
3# Bow-Cut-Denim
I love this jeans! The bow details made it so unique!
Its super hard to find this jeans in my country..
I found this one in onlineshop at facebook,
(this photo I used is from the OS)
at the SOLDOUT folder...
T_________T;
I even ask the owner to restock it, but she said
its not restocked! T_T
Found minimaos (Malaysian OS) sale it but
its really expensive..!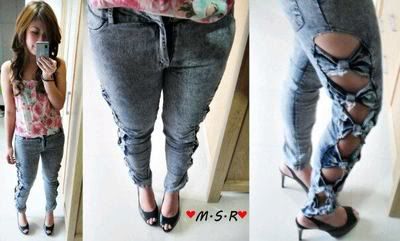 4# Addicted to Cute - Collar!
Recently Im Addicted to this kind of blouse
with collar..
Theres plenty of blouse like this in Online Shop,
I know.
But they're not look like I want..
Here's some models of the blouse that I want.
Pic are stealed from OnlineShop.
I didnt buy them.. Coz it's too expensive :'(