10 Sept 2012
00.04 Am
Hey guysssss~~!!
Today I wanna share with you my other passion x favorite x love other than collectiong shoes...
Yapss.... It's chocolate.
I am a Chocolate Lover....!!
Who doesn't love chocolate?? Lots of people I know love chocolate, chocolate tastes soooo damn good rite? I always order and buy everything that have chocolate flavour... (except: chocolate banana or chocolate kismis. I don't like it.)
My favorite chocolate taste is Dark Chocolate. I choose Dark Chocolate instead of Milk Chocolate because It has a little bitter taste that goes well with the sweetness.... Ummmm.... Imagine chocolate already makes me drooling.. Lol..
So, today I want to share one of my favorite chocolate.. Infact, my top favorite chocolate ever. (Of course, listed by me.)
Here we go.............
My No.1 chocolate ISSSSSSSSSSS....................!!!!
Ferero Rondnoir!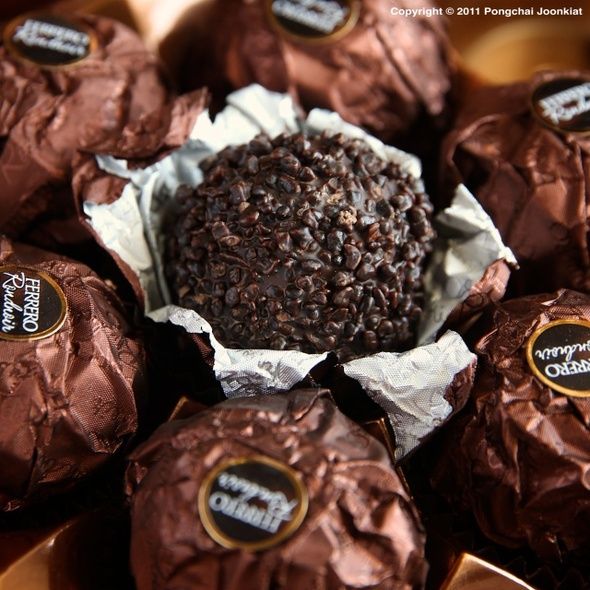 First time I tried this is when David's mom bring this from Malaysia.... Im shocked when I know that Ferero have a new variant. I try immediately.
..........and die with happiness.
It was the greatest chocolate I ever taste.
Base on my personal opinion, I love this chocolate because it's all black, full of dark chocolate.. But not just that. The crunchy outside and the smooth filling inside makes me crazy.... So good. So perfect. T_______T *want to cry*
I love Rondnoir so much, till I named my blog with name that inspired by this chocolate. :)
Here's my review of Ferero Rondnoir :

David just bought me this new variant of Rondnoir. It has almond. But still taste heavenly.
How it looks.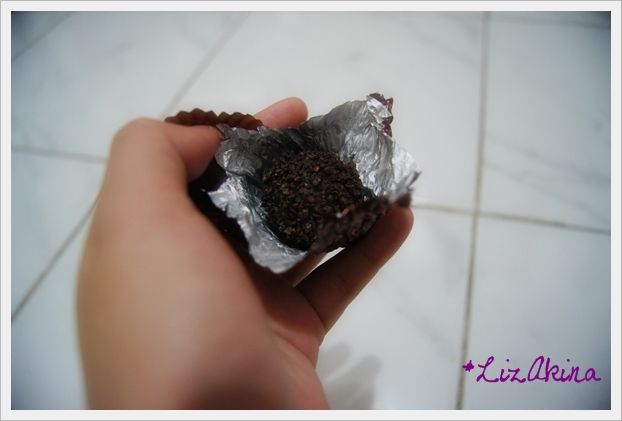 How the inside looks.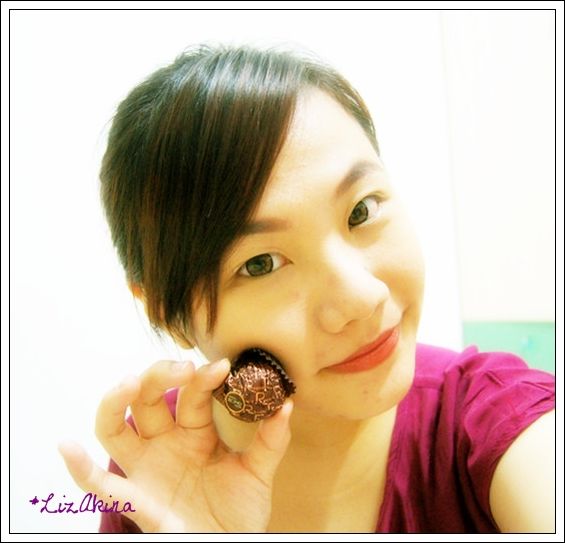 *trying doing a review just like doing advertisement video.lol*
Mind my ugly face.. I just back from hanging out, so just a little makeup left.
Here I want to show how happy I am when I take this chocolate. Lol..
Getting ready to eat. LOL. :x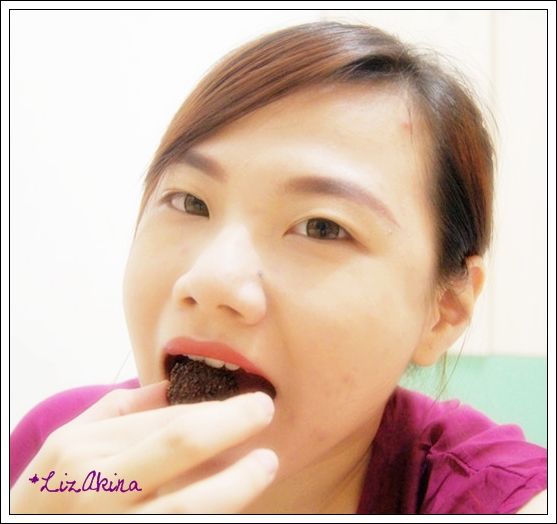 *oke, wait for it*
.
.
.
.
Mmmmmmmmm~~~Sooo YUMMYY!!!!! >__<
I eat a whole round of it. So, mind the crunchy chocolate that's left in the corner of my mouth... Lol..
Unfortunately, Ferero Rondnoir is still unavailable in my country, Indonesia. I already search all around supermarkets in Jakarta, but still can't find this. And I believe if it's come to Indonesia, the price will be so very expensive.
Not fair. I bought 3 pieces of Rondnoir in GuangZhou, China for only $1 or $2. T____T.
Everytime I want to eat this, must wait till go overseas or wait for someone back from overseas.... T_______T.
Okay lar... Till here.. Sorry if these post full of my uh-gleee face...
Here some better pose of my pic... LOLOL..